Our always fabulous copywriter, Barbara De Costa, modelling the brand mascot for a new technology client with her own elegance and old world charm. The brand mascot was designed in-house and then 3D printed in the US, allowing us to move through illustration, 3D modelling, fabrication and photography to ultimately create a unique brand ambassador
---
Our always fabulous copywriter, Barbara De Costa, modelling the brand mascot for a new technology client with her own elegance and old world charm.
The brand mascot was designed in-house and then 3D printed in the US, allowing us to move through illustration, 3D modelling, fabrication and photography to ultimately create a unique brand ambassador that will now tour the world.
Where better to start this epic journey around the globe than at Canberra's own historic Hyatt Hotel?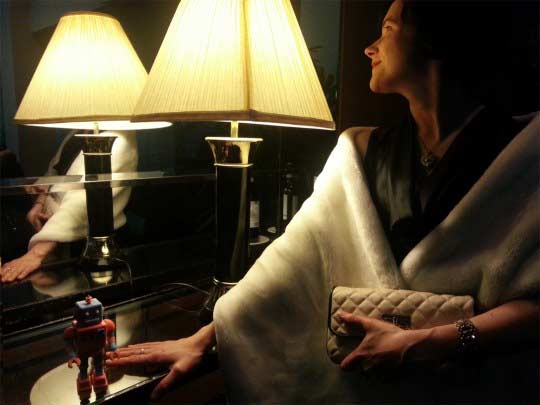 Link Digital was at the Hyatt attending the Telstra Australian Business Awards Gala as a very privileged guest of MYOB.