If you have been introduced to Empire Avenue at any point over the last few years then like me, e(STA), you might have found yourself addicted to the gaming and community elements of this social stock market platform. If that is true, then you might have also taken a look at the iPhone app client called eav
---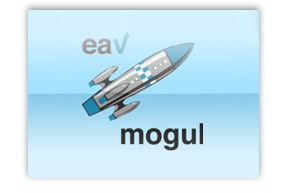 If you have been introduced to Empire Avenue at any point over the last few years then like me, e(STA), you might have found yourself addicted to the gaming and community elements of this social stock market platform. If that is true, then you might have also taken a look at the iPhone app client called eav mogul. Well, the person behind this app is Canberra developer Shane Davis and he has just joined the Link Digital team as our Service Delivery Manager.
Shane will be working to actively promote continuous improvement in productivity, service quality and customer satisfaction. He'll be helped by his extensive experience in software development and project management, with over 16 years of Senior Management experience and over 25 years experience in software development.
Of course, someone like Shane will always continue to keep his head in the code, so Link's clients will certainly benefit from his development expertise. For those of you who are a fan of Empire Avenue, you can rest assured that Link will be giving Shane plenty of time to keep up development and support of the eav mogul app.