Briefly introduce yourself, and outline what you will bring to the board of the Drupal Association. I'm the Executive Director of a digital agency in Canberra, Australia. I founded the company in 2001 and we do a lot of Federal Government work with Drupal. I have a background as a developer but now focus mostly
---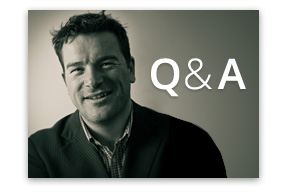 Briefly introduce yourself, and outline what you will bring to the board of the Drupal Association.
I'm the Executive Director of a digital agency in Canberra, Australia. I founded the company in 2001 and we do a lot of Federal Government work with Drupal. I have a background as a developer but now focus mostly on business strategy and execution. From mid 2010 to early 2012 I was the Chief Marketing Officer for Australia's fastest growing cloud services company, where I developed and executed on a multichannel strategic marketing framework that proved highly effective within the context of global IT service trends.
I want to help the DA define its position within a broader economic view of the IT services industry and leverage the flow of value to benefit the Drupal project. 1st up: I'll aim to bring new funds via Govt memberships and a grants funding initiative.
stevepurkiss: If you could wave a magic wand and change one thing about the Drupal Association, what would it be and why?
I'd hope to refresh the perception people hold of the Association. From what I've learnt the DA appear to be doing a great job and are remaining within the boundary of their responsibilities as outlined in the Association statues and regulations.
Senpai: QUESTION: How much money should the DA spend each year on furthering Drupal? Followup Q: How much of that money should come from the users of Drupal vs sponsorships or advertising?
They should spend it all, but of course within the constraints of remaining financially responsible for the ongoing activities of the Association from year to year. My view is that the Association should not be a conservative when it comes to executing on its goals, but should aggressively promote the adoption of Drupal within new markets while actively providing every support it can to the existing community.
QUESTION: How would you help make the Drupal Association reach out to parts of the world that aren't yet active in our community? How can we be more international?
The first step is to revisit what the community actually is. I think there is a very strong perspective that the community is a bunch of developers that have been contributing to the core and contrib modules and that's certainly true, that's the inner circle of the community; however there is a very broad and very international user group. I'd be seeking to really engage with that user group and see how we can bring them deeper into the core [of the community], and into that inner circle of contributors.
So that kind of comes back to my core [election] platform; that Government is a great place to be sparking that sort of fire and to get them to be contributing significantly, whether it be through resources, financing or getting their developers on board to contribute code. From that international perspective Drupal already has massive adoption worldwide, so it's a great place to start I feel.
QUESTION: What is your biggest annoyance with Drupal.Org currently? [the website]
So this might be a tiny, little thing but my biggest frustration with the site is breadcrumbs. The amount of times I've come across a really great page and read some great content, just in terms of an informational point of view, and thought well this must be part of a really good body of information. But, there's no way to just backtrack and just find it.
I guess that leads me to the broader question of, what should the DA be doing about it? There's that saying that a mechanic doesn't always fix his own car and I'd just be saying that it doesn't sound like a big problem to solve [improving drupal.org]. There are ample companies around the world that tackle these sort of problems, [they] step in, look at the information architecture, look at the structure of the site, look at the user groups and stakeholders and actually just fix it.
I wonder if using the community's efforts to actually solve that problem is the best use of the community's time. If you could have an external group come in and just review it [Drupal.org] with a fresh perspective then you might get some really good feedback.
QUESTION: What role do you see for the DA in developing and/or certifying formalized Drupal training/testing?
Coming at this from a fresh perspective, training is something that I think the community is doing quite well. Its maturing its level of sophistication around providing training – at least that's what I see here in Australia and I saw a bit of that when I was in Munich as well.
Going back to a broader perspective, what you see when you have a mature ecosystem is a wide range of companies providing a wide range of services in all areas. Training is just one of those. I think the DA should look to always go to the highest viewpoint here and promote the industry view. So whether it's training, whether its enterprise support or whether its supporting content authors in how they work with systems in the long term – these are all things the DA can elevate as a discussion and make sure people are working on it.
j_matthew_s: My question is related to Governance VS Operations at the DA. Where are the lines between what the Board should do vs Staff? For example – who should be directing mission vs strategic planning vs program management?
DA staff will always develop expert knowledge in their field but the community feeds into the Board so things like Governance are bout reporting back to that community, the operations should be driven by the needs of the community but the strategy sessions should be taking inputs not just from the community but from a broader world view and make sure they are setting in place operational objectives that make the Drupal project successful in the long term. That is certainly what the statutes are about, and the regulations.
So, where an operational need is identified then you have that program setup and where you have the need for staff then the staff obviously contributes into that program – and therefore develops that sort of cyclical nature where they develop expert skills, feedback into the Board [via strategy sessions] – but, clearly, the Boards role is governance and administration.
joebachana: What is the greatest threat to the Drupal project today and what should the DA's role be in ameliorating/resolving that threat?
I think it's the competing platforms. So, the Adobe platform with regards to it getting reach into the CMOs and such, things like Sitecore, things like Documentum… where are those projects going? The companies behind them aren't going to just give up and walk away so we've go to look at that [competitive] view.
starl3n: Q: How do candidates define the Drupal 'community'? And, developers Vs users…
Although I didn't answer my own question in the session, I put this forward as I wanted to see how broadly people would define the community and how much significance they would give users of Drupal in their community perspective.
My view is that users are an extremely important and largely overlooked majority member of the Drupal community. Active code contributors can be measure in the thousands, while there are millions of Drupal sites on the Internet and behind these there are people who can be encouraged to have a voice within the active Drupal community.
Let's engage with Drupal users and inform them about the fantastic community which is ready to support them. Let's interact with users and create initiatives that cater to their needs. Let's also transact with users and raise new channels for membership funds that will advance the Drupal project toward long-term success, ahead of all competition.
beeradb_: QUESTION: What community leadership have you show that you think positions you well to be a community representative on the board?
In terms of community leadership I've had a sporting background and in the past I've played a lot of inline hockey. It's hard to think about community without having a personal reflection on things, and I think it's the interpersonal skills that really matter when it comes to forming community – having those one-on-one relationships. I draw back to the experience I've had in developing my own company, managing my staff, and working with them in a flat level management system – and, just that whole set of life skills that develop around that.
beeradb_: QUESTION: If you weren't running, which of the other candidates do you think would be great for the board?
I'd vote for Pedro [and wear the t-shirt J] Simply because, if it's a popularity contest, I love that one liner.
aimeem: What is the best/ way that the association can find out about the top 4 benefits that members see the associations as needing to provide to make the association more relevant for members
Develop a suite of simple initiatives, give some support to kick-starting them within the community and then let the top four emerge because they are fundamentally successful.
valthebald: What threats to the Drupal community do you see, which are not handled by DA? How CAN they be handled?
If you look at the entire IT industry, it is simply part of a supply engine. Actual production of economic output occurs either via the platforms implemented or is facilitated by them (such as with an eCommerce site).
From what I've experienced so far, the Drupal community currently represents the aggregated needs of those working within this supply ecosystem. It has very little involvement with the actual outputs being produced by customers.
I see two significant threats to the Drupal project if it stands only within this economic footprint:
The contraction of the IT services chain is real, so the market for Drupal will shrink and ultimately be replaced with services that emerge directly within hosted service platforms and are click-configured directly by user organisations.
The Drupal services ecosystem will begin to cannibalise itself. Groups are already providing hosted distributions that can be deployed directly by clients without any additional partner support. Distribution contributors are pivoting toward monetisation strategies that will also aim to capture the direct customer dollar. In a more competitive atmosphere, where the business process IP of coded modules and distributions is seen as a possible revenue model, groups will begin to hedge their community efforts in favour of entirely commercial efforts.
To handle these threats the DA can support initiatives to engage with actual customers and begin to better understand and aggregate their needs. The entire project could benefit significantly by stepping more into the world of end users, understand how to best add unique value to their production capability, then capture each vertical by investing resources to support that special interest group.