Yes, it's true, and the election process for two seats on the Board of the Drupal Association is now underway. This week you can meet all of the candidates over IRC and can to follow the details posted on the Drupal Association's election update page. I'll post details on when I'll be online for that
---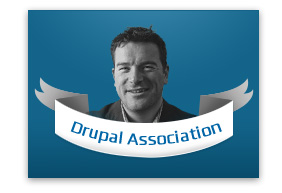 Yes, it's true, and the election process for two seats on the Board of the Drupal Association is now underway. This week you can meet all of the candidates over IRC and can to follow the details posted on the Drupal Association's election update page.
I'll post details on when I'll be online for that soon, and it might actually be 6am AEST tomorrow morning… [Edit: Yep, it was 6am on the 19th of Sept]
You can read details about my nomination to learn more about me and why I'm running to get on the board of the Drupal Association. It's posted on the Drupal site and also copied below
You can email me directly with any questions via steven.decosta [at] links.com.au and I'll attempt to respond to everyone I hear from over the next three weeks.
Lastly, I'll post info about the election process as things evolve. Voting actually opens on the 24th of September so you can expect me to be tweeting and sharing content vigorously on this topic next week. My apologies in advance!
About Me:
I'm an optimist and a futurist.
My first computer was an Apple IIe and it came with a course to learn the Basic programming language. I think I was twelve at the time.
After almost 30 years and a string of cool upgrades I now have a pretty good system. I'm married to an awesome lady and we have two incredible kids. We live a privileged life in the suburbs of Canberra, Australia and both work in the web development company I co-founded back in 2001.
Building websites is something I began to do while studying for a Bachelor of Economics at the Australian National University. My first real job was as a tester in a multimedia company. As that company began to shift from CR-Roms to websites I began my journey as a professional developer.
The last three years have been amazing. Technology appears to have overrun the lives of everyday people and social publishing appears to be driving unprecedented levels of collaboration and 'open' mindedness. Within this environment I went on secondment as the Chief Marketing Officer (CMO) for one of my company's clients, working formally in an executive role for the first time. It was an amazing experience. I was able to use my knowledge and love of web technologies in a new way, to evangelise and inspire positive change through ideas and leadership alone.
In March this year I came back into my web development company with a fresh and much more global perspective. I started to get more involved in the local open Government community, sponsored www.GovHack.org and starting finding more and more people who were passionate about creating better public outcomes through collaboration, open source and new approaches to old problems.
Drupal is a vehicle for change. I developed my own content management system (CMS) in 2003 and have evolved it over time to meet the aggregated needs of my clients. It's a good CMS, but the pool of clients using it is relatively small, so the force behind it is tiny when compared with Drupal. While I've been exposed to Drupal since v5 it's only since v7 that it's had my full attention. Drupal is now the preferred CMS for my company and we're using it gratuitously.
I recognise that I'm a fresh face within the Drupal community and haven't yet contributed a single line of code. However, I've just aligned my entire company with the project and am looking to remain in the game for a good while yet. I expect there are more than a few companies like mine, crossing over from bespoke platforms to join the ranks of developers pushing Drupal forward.
I've found the Drupal community to be entirely welcoming of new people, so much so that I've been warmly encouraged to run for a Board position by everyone I've spoken to about it.
Motivation:
I want to be a voice for developers and those running small web agencies. By extension, I also want to represent the clients of developers and small web agencies – from individuals and small business all the way up to large enterprise and Government organisations.
My motivations for seeking the Board position include:
I think I'll enjoy it, do a good job, listen carefully to the community and advance the Drupal Association's objectives diligently.
I want to promote deeper involvement between Government and their local Drupal communities. I would like to evangelise the present opportunity for Governments to invest in, and help to support, the ongoing development of Drupal. At the Board level I would align with others to ensure that the Association is capturing the opportunity to make the most of the current investments being made by Governments all over the world.
I would seek to coordinate information and resources that assist in turning these significant investments into code contributions and, further, help to establish commitments for ongoing and predictable investment from Government.
Here in Australia, the Federal and State Governments are already investing heavily in Drupal. I'm keen to mature at least the Federal Government to a position where it sees itself as a single entity making a large volume of significant investments into a platform in a coordinated way. With a little effort we can encourage many Government organisations to become contributors within the Drupal community and begin to take the reins on a number of projects where they can make much deeper investments into outcomes they will take great benefit from.
It's time for companies like mine to back a winner and I'm running with Drupal. The web development industry is changing, which is no surprise as it's never stood still for long. For me, and maybe this is true for a lot of developers, life is like a box of lego. Unlike a box of chocolates, with lego you aren't stuck with what you get as you have the freedom to innovate, transform and create almost anything you can imagine.
Having a position on the Board of the Drupal Association will raise my personal profile within the Drupal community, generate brand equity for my company and generally open doors to commercial opportunities that might otherwise remain closed. While all of that is great, I'm mostly motivated here by my desire to have input into a project and a community which is now fundamentally linked to the future wealth and wellbeing of my family.
Experience:
I have been a Director of various companies since 2001, most notably of Link Digital, where I've been the Chairman since 2002. I provide management across all areas of the company while also providing strategic, creative and technical direction for key accounts and projects. Currently, my primary responsibilities encompass business development and technical direction.
From July 2010 to March 2011, as the CMO of UberGlobal, I developed and managed strategies for multichannel strategic marketing to drive organic customer growth and increased average revenue per user. My direct responsibilities encompassed brand development, web site traffic growth, web site UI, social strategy, product packaging, pricing and online sales conversion.
After establishing a strategic marketing framework for UberGlobal's position within the Australian cloud services industry (they are the third largest provider by market share) I sought to capture opportunities to strengthen Uber's supply and distribution channels.
Working with a key supplier, in early 2011 I raised significant investment funding for a Government Community Cloud platform and published an internationally referenced whitepaper on the subject of Community Cloud. This was launched at the Microsoft Worldwide Partner conference in July 2011.
Working to expand distribution channels for UberGlobal I spearheaded contract negotiation, strategy and tactical execution of a wholesale distribution agreement between UberGlobal and Ingram Micro Australia. The resulting enterprise hosting services partnership was announced in November 2011.
Somehow, that old Apple IIe put me on a path that led me to found a company, fall in love with technology, build a string of successful business relationships and ultimately land me in Munich for DrupalCon. I'm ready for whatever comes next.