I am pleased to announce that Link Digital has been accepted as an Amazon Web Services Consulting Partner. This fantastic recognition is a result of our track record over more than a decade of operation, our strategic expertise surrounding Government technology assignments and our DevOps perspective on the use of IaaS as part of a
---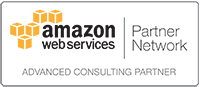 I am pleased to announce that Link Digital has been accepted as an Amazon Web Services Advanced Consulting Partner. This fantastic recognition is a result of our track record over more than a decade of operation, our strategic expertise surrounding Government technology assignments and our DevOps perspective on the use of IaaS as part of a flexible solution architecture.
I've been following Amazon Web Services (AWS) for a number of years and as a former executive in one of Australia's largest and fastest growing hosting companies I've been expecting the arrival of an Australian AWS data center for quite some time. Now to be honest, AWS isn't hosting in Australia yet, but Link Digital hasn't been holding back on its engagement with one of the most trusted and respected cloud services companies on the planet.
You can review our AWS service page to learn more about how we can help customers enjoy the benefits of AWS cloud. Of note, our Government clients might be interested to know we can provide quotations for AWS services in response to RFQs issued under any of the following panel arrangements:
Department of Prime Minister and Cabinet Web and Application Development and Management Services
Department of Human Services Graphic Design
IP Australia Web Service Providers Panel
Department of Infrastructure and Transport Community Engagement Panel for Graphic Design, Website Design, Writing and Editing
Department of Families, Housing, Community Services and Indigenous Affairs HTML Conversion Panel
Department of Broadband, Communications and the Digital Economy Graphic Design Services Panel
Department of Communications, Information Technology and the Arts: Old Parliament House Digital Media Services Panel
You take a look at the AWS Architecture Center to learn more about the types of solution architectures are possible with AWS's highly flexible platform of integrated cloud services.
If you would like to organise a consultation with an AWS solution architect you then please feel free to get in touch and we'll be happy to help.