Canberra United's Sally Shipard was named female Footballer of the Year at the Australian Football Awards at a gala dinner in Sydney on Wednesday the 21st of Movember 2012. However, before winning footballer of the year, Sally had time to drop into Link Digital and get her custom Mo in support of Movember. Please consider
---
Canberra United's Sally Shipard was named female Footballer of the Year at the Australian Football Awards at a gala dinner in Sydney on Wednesday the 21st of Movember 2012.
However, before winning footballer of the year, Sally had time to drop into Link Digital and get her custom Mo in support of Movember. Please consider backing Sally's enthusiasm for mens health by supporting her with a donation on the Movember website.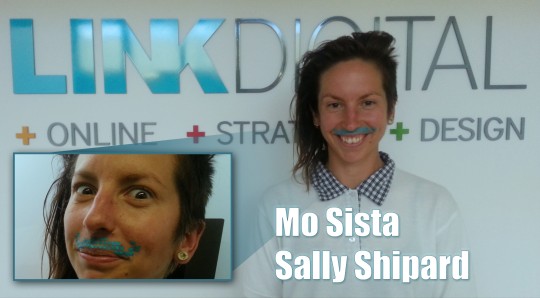 This year Shipard also won the Julie Dolan Medal for player of the year following United's undefeated 2011-12 W-League season, then helped Bayer Leverkusen avoid relegation in the German Bundesliga.
Read more: http://www.canberratimes.com.au/sport/football/shipard-ruled-the-best-as-united-guns-for-kobe-20121121-29qj1.html#ixzz2CwhEdmiP