Over the last five years Link Digital has been building its experience and capability in the management of open data infrastructure for a range of Australian clients. Since we started working on data.gov.au on the migration from WordPress to CKAN almost exactly five years ago we have learnt a lot and hit some significant milestones.
We've helped to grow the data.gov.au platform from around 3,000 datasets to almost 30,000 today. We've helped States such as NSW, SA, WA and VIC realise their open data initiatives. We've worked with a range of Government Agencies and cities such as Brisbane to achieve their open data initiatives.
Internationally, we have participated in Open Data conferences, workshops and roundtables while also helping the CKAN open source project package and ship releases that support hundreds of portals around the globe.
Today, we are very pleased to announce one more highly significant milestone. It is our new partnership with a company who specialise in Business Intelligence within the Arabian Peninsula and greater Gulf Region. With our first collaborative project already underway we are very pleased to welcome Master Works as an exclusive partner of Link Digital within the Kingdom of Saudi Arabia.
Above: Hani Al Lehaibi receives Master Works' Certificate of Partnership from Steven De Costa. Riyadh, Saudi Arabia, 22 March 2018.
Below: Nani Al Lehaibi, CEO and Founder of Master Works, with Steven De Costa, Executive Director of Link Digital discuss partnering opportunities over the next three years. Riyadh, Saudi Arabia, 22 March 2018.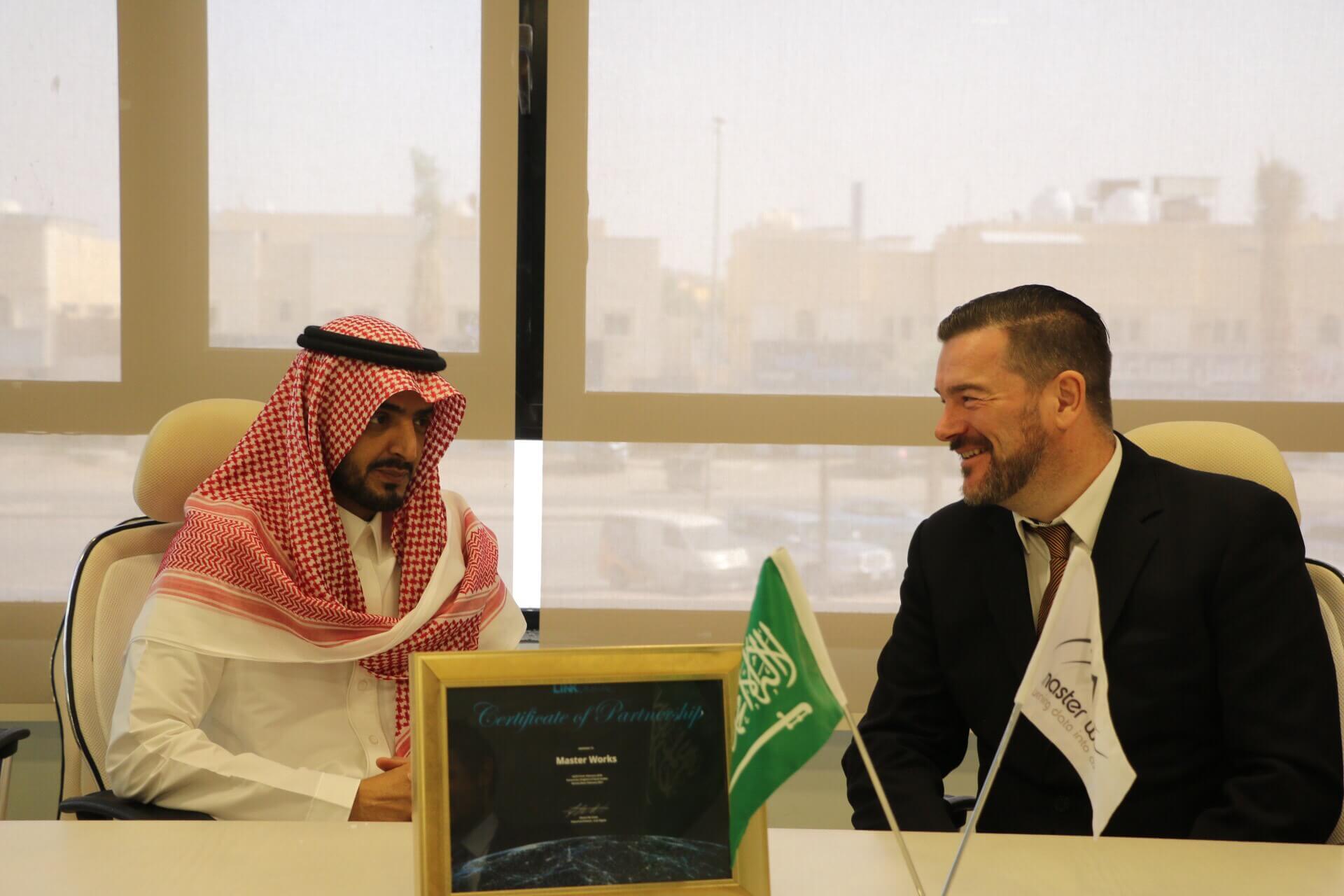 Below: Project collaborators Steven De Costa, Mohammed Hatab and Noura Ziyad. Riyadh, Saudi Arabia, 22 March 2018.