New year, new dreams, new goals. We hope you're buzzing about 2020 as much as we are here at Link Digital. But, before you launch forward too far into a new year, it's always good to review the year that was.

We started our 19th year in business in 2019 and it has been a memorable year of opportunities, growth and landmark occasions. Inspired by our vision to create meaningful change, our campaign to cross borders with open data landed us the co-stewardship of the CKAN open source project. Led by core values, we worked with more and more clients worldwide and put a feather on our cap by winning the Emerging Exporter category at the 2019 ACT Export Awards.

Here is a short list of our favourite Link Digital moments for 2019.
CKAN Community Services
Link Digital hired two more developers to join Ruth Bekele as contributors to the CKAN open source project. In an article penned by Ruth, she said that working as a CKAN Contributor had been an absolute delight, gave her valuable experiences and has her pursuing her career as a developer with more passion.
This year, we also launched the community service, Datashades.info, to help researchers, portal managers, and the wider tech community alike in gaining insights from CKAN data platforms worldwide.
Projects
2019 is also a year where Link has forged new client relationships and strengthened older ones.
The Pacific Community (SPC) came to us to design and develop two important health and education dashboards: pacificdata.org/education-dashboard and pacificdata.org/health-dashboard. Both dashboards add to the features of the Pacific Data Hub (www.pacificdata.org), a data portal built with great care and attention for SPC by Link Digital in 2018.
We were also honoured to continue working with Cancer Australia, an Australian government organisation with a mission to diminish the impacts of cancer, address disparities and improve outcomes for those affected by cancer. Together we launched a revamped canceraustralia.gov.au website, with optimised navigation and improved user experience for all devices.
Of course, we appreciate all of our amazing local and international clients. Particularly as many share the same goal we have – to bring more data into the open. We also added to our growing list of commercial, community and technology partners in 2019.

Awards
We were surprised and delighted to win the Emerging Exporter Category at the 2019 ACT Export Awards. Measured over the previous three years, it was no coincidence that the assessment period overlapped with the timeline of growth Link has been measuring on a weekly, quarterly and annual basis under the EOS management framework.
As noted by Steven De Costa during one of our all-hands catch ups, thanks were due to both EOS and our professional team. Because, "Each solved problem has always found a home within the capable hands of someone in the company who is in the right seat, someone who is honourably taking on the basic functions of our company, and someone who is seeking to improve, maintain and mindfully nurture these functions to keep the whole organism healthy."
CKAN Stewardship
It was also in 2019 when the Open Knowledge Foundation (OKF) supported the joint CKAN stewardship proposal put forward by Link Digital and Datopian.
As a co-steward of the CKAN Project, it's a privilege to work for and with an engaged and active CKAN community that is thriving. The stewardship recognises Link's strong connection to OKF in both principle based action and specific alignment to CKAN's mission.
New Staff
We were happy to see our team continue to expand globally throughout 2019.

Our newest recruit is John Corlett, a Kentico Cloud Certified Developer, DSDM (Scaled Agile) Practitioner with a Diploma in Communications – Journalism and Cert IV in Small Business Management who acts as Link Digital's liaison between the client and multidisciplinary production teams to provide digital analysis and solutions for our global clients.

Link Digital's European team was also joined by Brett Jones, located in Berlin. Brett delivers a dedicated support service to the CKAN project and is funded by Link Digital as part of our commitment as a co-steward of the CKAN project.

Angela Hulford, our general manager, also had the opportunity to visit and catch up with our European team. After a quick stop over in Berlin to meet with Steven De Costa and Brett Jones, both Angela and Steven then headed east to Kharkiv, Ukraine, to thank operations team members there for the consistently excellent work they do.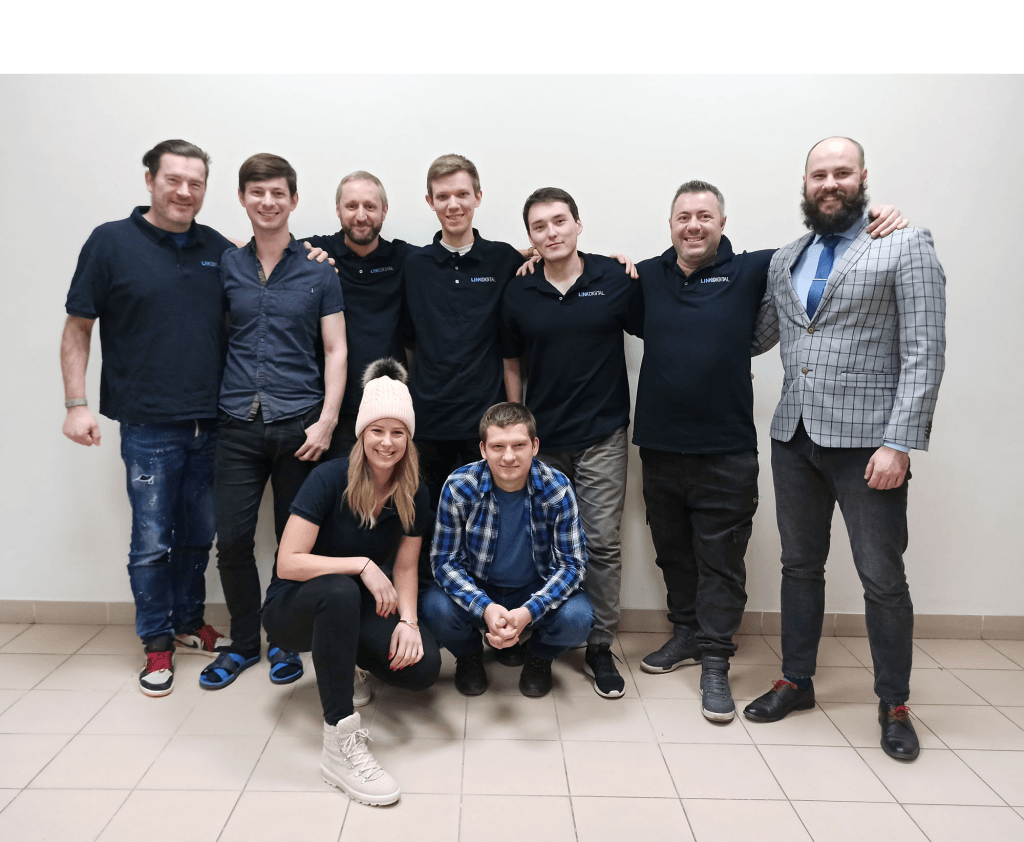 The year that has passed is a good guide to see clearly where we have been, where we currently stand and where our sights are set for tomorrow. As we say goodbye to 2019, we kickstart 2020 with continuous grit, passion, and faith that whatever we set our minds to, we can achieve. Rock on!
"Link Digital is strong now, but it is also much more self aware and much more resilient when facing challenges. We learn from the very big and the very small lessons. We are now a company which operates in a mindful manner. Our observance and consideration will continue to force us to improve and all of this is entirely every team member's doing."
– Steven De Costa, Executive Director of Link Digital
If you would like to contribute to the CKAN open source project, or have a project you want to discuss, feel free to get in touch with our team today.