We're pleased to share an update on our new operations team in Vietnam and the great progress we've made towards developing CKAN Training services.
New members Thanh, Rico, Hy and Hieu started with Link Digital this year and together form the core of our Vietnam based development and operations team. Sergey Motornyuk, our lead developer, has developed and delivered our CKAN Training Program to the new Vietnam team members.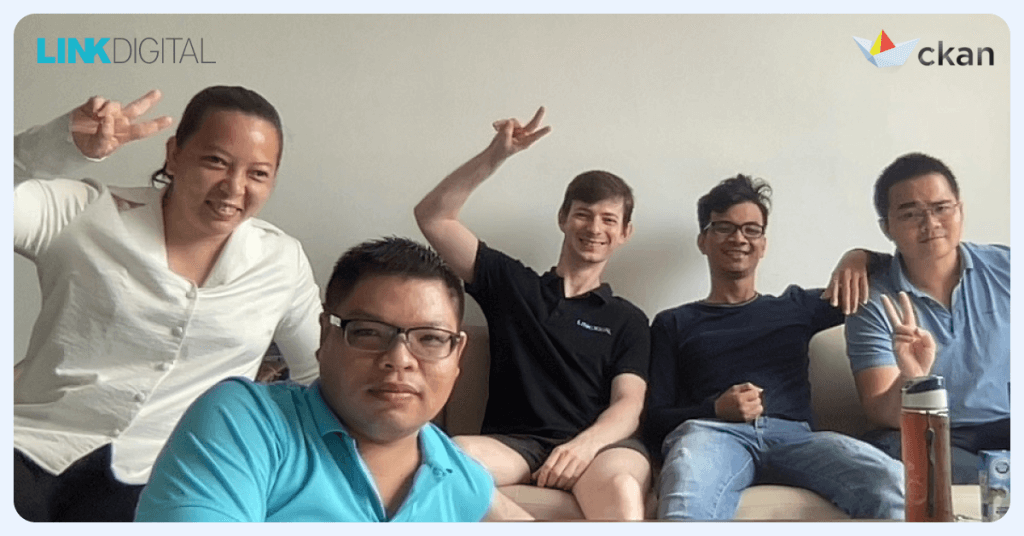 Thanh is Vietnam lead and DPM, with Hy and Hieu delivering development and Rico running DevOps engineering from our site in Ho Chi Minh City, Vietnam. The team have completed two months of practical training and are now working a 'buddy system' with our established teams. Thanh has been on board since the start of the year and is already fully engaged with clients and product owners
Link Digital's training program for CKAN has been in development since last year and we plan to make the course available to developers and DevOps Engineers interested in building their own knowledge and expertise as a CKAN developer or platform maintainer. The CKAN course modules will continue to be refined over the rest of this year but please get in touch if you would like to learn more about our CKAN training options.
From all reports our new team members in Ho Chi Minh City have really enjoyed having Sergey on site to fast track their learning on CKAN.